Builders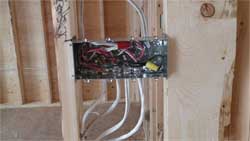 We started Island Electric servicing the Custom Home Building market. Since we work only in the residential field, we are knowledgeable about what clients expect in their homes. For customers that are unsure of what they want, we are able to suggest various options, and can discuss pros and cons of each option.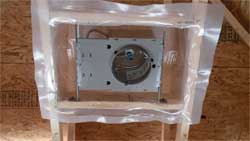 We are experienced at doing one-on-one walkthroughs with clients to arrange lighting, or we can work with your lighting supplier to accommodate your clients' needs.
Lighting and circuit upgrades can be included in our quotes, or can be priced separately for the builder.
We do all our own backing for pot lights and boxes, so framer callbacks are unnecessary.